Supporting Emotional Wellbeing
At Zetland Primary we understand the importance of promoting and maintaining emotional wellbeing for children in our care, their families and the team of adults around them at school. As a result, we have created our own policy focused on 'Improving Emotional Wellbeing and Emotional Literacy Using the 5 Point Scale'. This document can be found here.
The 5 Point Scale
At Zetland, we use the 5 point scale to help each other share how we are feeling and to show when we need support. It can be very difficult to find the words to express how we feel when we need some help, especially if we are upset, angry or not sure of how to describe what we are thinking. It can also be challenging when adults try to help in different ways, using different words and trying to talk before we are ready. The 5 point scale helps to simplify this and is used through school from our youngest children in nursery, up to Year 6 and everywhere in between. The scale is visible on staff lanyards and around school and can be referred to whenever needed, children recognise that if they are feeling a 3, 4 or 5 they will need to take action to help themselves to feel more settled and ready to learn. We need children to understand that each scale point number is important at the right time but if we spend too long at the wrong point we won't feel our best. We also want children to recognise that everyone, children and adults, will find themselves at all of these points at some time or another, everyone has emotional wellbeing.
The table below gives an example of the different scale points.
| | |
| --- | --- |
| Scale Point | What might this look like? |
| 1 | Relaxed, calm, resting, settled, chilled, quiet (Perfect for down-time) |
| 2 | Ready to learn, listening, engaging, participating, busy (Perfect for school) |
| 3 | Excited, frustrated, bouncy, losing focus, loud, chatty (Time to make a change either independently or with help) |
| 4 | Teary, upset, refusing, shouting, distracted, disengaged (Adult help needed to get back on track) |
| 5 | Aggressive, unsafe, unable to listen, crying, screaming (Adult help needed to calm) |
Wellbeing Toolkits
When we notice that someone is looking like a '3, 4 or 5' we would suggest they use the Wellbeing Toolkit. These toolkits are located in every classroom and communal area of school. These toolkits consist of a box containing five carefully selected activities and equipment to help regulate the emotions and to help the user move down the scale. The activities and equipment are based on five principles known to encourage mindfulness, to increase focus and to help improve wellbeing. Below are some examples.
| | |
| --- | --- |
| To feel better I can… | Wellbeing Toolkit Contents |
| Breathe | Breathing exercise cards or bubbles |
| Move | Theraband, movement cards |
| Touch | fidget toys, brushes, Lyrca fabric |
| Create | play dough, Lego |
| Distract | colouring, word searches, puzzle |
Emotional Wellbeing at Home
If you feel that your child is finding it difficult to regulate their emotions at home, then it may be helpful to try out the 5 Point Scale and Wellbeing Toolkit too – children will already be familiar with the language and principles used from seeing it at school. If you require any further support with this then please discuss with your class teacher or Mrs Herd (SENDCo).
Mindfulness
Life can be very busy and loud at times. Often we need a little help to feel calm and relaxed. Below are some links to use with your children to help them to feel more settled and peaceful.
Health
In school we support both children's physical and emotional wellbeing. Please speak to a member of staff if you have any worries or concerns. Here are some suggestions of websites to look at for more support as well.
InsideOut Mental Health Support Team
This service provides support to young people and their families. The team delivers person centered therapies to meet a range of needs. For further information please contact school, or check out the link to see what InsideOut can offer.
Freya Kowalski is our Education Mental Health Practitioner.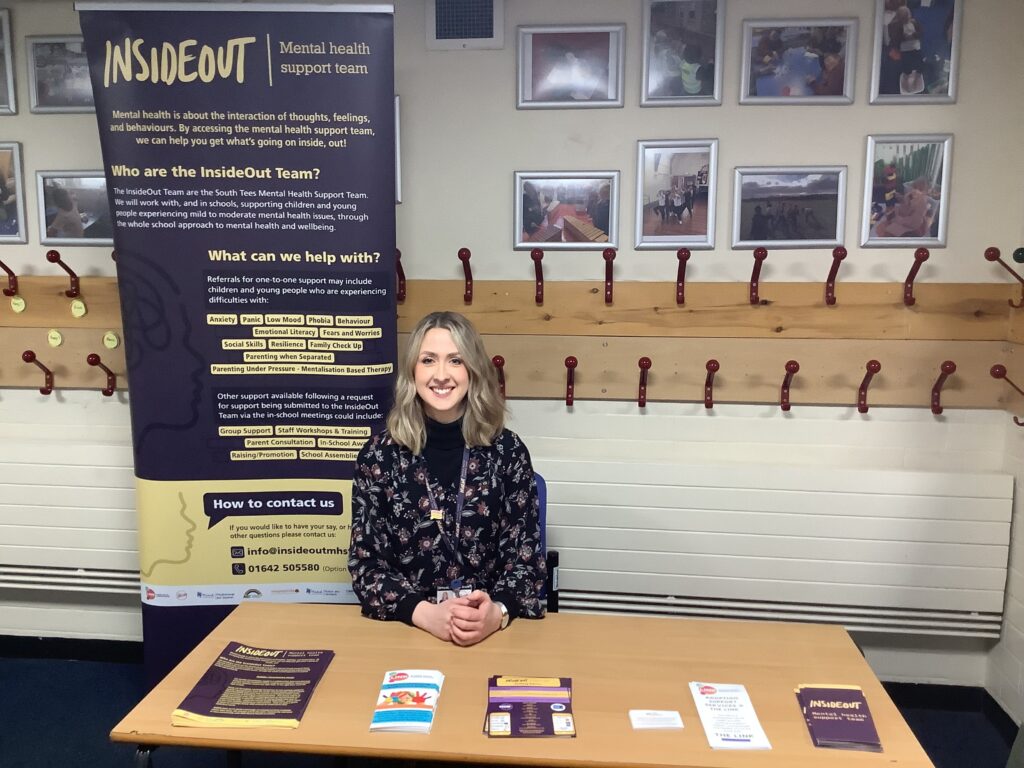 Further Support