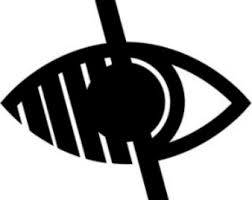 Governing Body Pen Portraits
Information about our Governors
Sheila Leng: Chair of Governors , Pupil Premium Governor, Looked After Children's Governor, Link Governor

I joined the Governing Body of Zetland Primary in December 2017 and became Chair of Governors in November 2018. I am one of the Link Governors working with Year 5 and 6 pupils and thoroughly enjoy my regular visits to their classes and events. I meet regularly with other Governors, the Headteacher , Staff and pupils.

I was born and brought up in Redcar but I spent my working life teaching in Norfolk and I am loving being back by the sea! I am married to Stephan and we have four children and three grandchildren, two of whom attend Zetland School. We look after our grandchildren on week days while our daughter is at work.

Having spent all my life in teaching and bringing up our children I am passionate about education at all stages. I worked in high school for many years as a subject leader, Head of House and as a Special Needs Coordinator. After working on an inclusion project, I decided to take on a new challenge and began working as a class teacher in a Complex Needs School, a role which I hugely enjoyed.

In my spare time I enjoy swimming, walking, sewing and knitting. I volunteer at Ormesby Hall as a room guide and also at Redcar Library where Stephen and I lead a "Rhyme Time" group.

I love this school and will work hard with staff to make sure that all our pupils have the best possible opportunities and aim high for their future.

Peter Robinson: Vice Chair of Governors, Link Governor, Trustee

I am a Trust appointed governor and a member of the Trust Board. I am a retired Chartered Civil Engineer. In 1972, I moved to Middlesbrough in 1972 to work on the construction of the A19 Tees Bridge and then worked in the Middle East for 9 years before returning to the area.

My late wife was a teacher for nearly 40 years and was the headteacher at a local school. She gave me valuable insights into the challenges schools face. When I retired, I was keen to make a contribution to providing the best possible education for our children. I decided that my experience in studying and presenting data could be put to good use.

I am a Link Governor for EYFS, which I see as the foundation for the children's school career. In my spare time, I enjoy walking and travelling.
Beth McGlasson: SEND Governor, Safeguarding Governor, Link Governor

I joined the Governing Body at Zetland Primary School in June 2017 as the Governor for Special Educational Needs and Disabilities. This is a role I have passion for having worked closely with Zetland Primary to aid my son from Nursery through to achieving his SATs in Year 6. My personal experience with the diagnosis procedure, the agencies involved with SEND and the school's policies and procedures provide me with a good overview of how SEND children are given the same level of education as other pupils. It also helps me to have empathy for parents and pupils who may be dealing with areas involved in SEND.  I am also Safeguarding Governor and Link Governor for years 3 and 4.
Presently, I am raising my two year old daughter and supporting my autistic son in his transition into secondary school. As I am currently not in employment  I have ample opportunities to visit the school and complete training that is invaluable to my roles. This included completing Core Level 3 Safeguarding Training from the Local Safeguarding Children Board (LSCB).

Prior to taking my career break to support my son I coached drama at an after school performing arts school. I still undertake this role once per year at a summer school in Whitby. I am also a member of a local amateur dramatics society where I perform in many different productions including pantomime ( Oh  no she doesn't – Oh yes I do!) .

Miriam Fellows:  Link Governor, Curriculum Governor, Parent Governor

I have recently joined the Governing Body of Zetland Primary in November 2018. I am a parent governor, linked to year one and two. I have three children, two of whom are at Zetland Primary currently.

I was born and raised in Norfolk and moved into this area when I started university to complete a teaching degree. I have lived in Redcar for nearly fifteen years now and my husband and I love this area.

In my working life I am an Early Years Teacher. I feel this helps me in my governing role, as I can constructively support Zetland. As a teacher, I passionately believe in striving to support all children to reach their full potential and as a governor, I am committed to support the children of Zetland to succeed.

In my spare time, I enjoy walking by the sea, swimming and baking, although with three young children my spare time is sometimes limited!

Andrea Dixon Link Governor, Parent Governor

I'm Andrea and I joined the Governing body for Zetland Primary School in February 2020 just before the pandemic started. I am the Link Governor for Year 3 and I'm looking forward to coming into School and visiting the class.
 
I was born in Redcar and attended Zetland Primary School and have fond memories of my time at School its lovely to see some of the original features and class rooms along with lots of lovely new features to the school.
 
I have two children who both attend Zetland school, I also work as a nurse and have worked in the NHS for 19 years my current role is a nurse with in school health where I work with lots of children and families. I am passionate about all children reaching they full potential and will do my best to ensure this happens with Zetland, and I  feel my role within School health helps me in my role as a parent governor.
 
In my spare time I enjoy going for walks by the Sea and love to visit a nice cafe along  with spending time with my children.