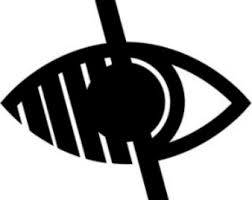 COVID-19
Thank you for your continued support as we make every effort to make a calm and measured response to the current health crisis in our area. The safety of our students, staff, and families continues to our top priority, and we—as a team—are closely monitoring the situation while also paying strict attention to the communications and recommendations from government, and national health authorities.
Letter for Parents and carers
Positive Covid Year6 bubble 5th July 2021
Positive Covid Rest of School July 2021
Coronavirus poster parents 2020
Coronavirus poster babies 2020
Coronavirus poster young people 2020
Health and Safety Risk Assessment v4, 8-01-21
Positive Covid Year 3 Bubble 8th December 2020
Final letter from CEO 17-07-2020
Coronavirus update for parents July 2020
Social Media letter for Speech and language therapy
CEO Wider opening of schools 05.06.2020++
Zetland CST planning tool 2020
Wider opening of schools 01.06.2020
VE Day challenge grid 08.07.2020
Internet safety letter 28.04.2020
If you are eligible for Free School Meals, ZetlandPrimary School will access the Free School Meals program on your behalf. You will receive an ecode which will enable you to download your supermarket voucher. The frequently asked questions link will help you with this, or you can contact school via telephone or email at office@zetland.org.uk for further information.
FSM frequently asked questions
Summer Newsletter – 20.04.2020
CEO – Coronavirus Stay At Home.
School Closure letter and form
School Meals closure information
Government website for guidance – Updated 27/03/2020
Information to share with your children
What Children Need to know about the Coronavirus – Video Link
NHS – Correct way to wash your hands
Social story about COVID-19 Please visit- www.littlepuddins.ie
Mrs Fellows has located a excellent home learning website with daily activities for children in Reception up to Year 6, just follow the link https://whiterosemaths.com/homelearning
Please see below a list of email address to send classwork to:
Useful information
Keeping Children Safe Online
Please find attached that two following links from Alan Earl who you may have met at either our previous DSL event s or National Conference in January 2019. As there is a wealth of information already out there about online safety and managing connectivity between school and children and their parents during the current COVID-19 Coranavirus Pandemic, we have used these trused sources to support you as professionals but also for you to share with Parents about how to keep children safe online at the time.
We will continue to send you any information that we feel may help you at this time.
Redcar and Cleveland Mind
This hub pulls together all the local supporting agencies, and resources specifically related to the Covid-19 pandemic. There are specific links to mental health support for adults, children and young people. R&C Mind COVID-19 Information Hub
Link to the hub https://rcmind.org/corona-virus-information-hub/
Future Focus Project
We have temporarily changed our criteria and are now accepting referrals for any young person aged 14+ who are experiencing emotional wellbeing or mental health difficulties. Support will be offered by telephone, resources sent by email/post, and we have online chats available. This is a free service.
Anyone wishing to refer can enquire to cyp@rcmind.org or call 01642 296052(option 2)
Childline
https://www.childline.org.uk/get-support/contacting-childline/message-from-childline/
Please see updated messages from you class teachers under Home Learning